The Wildlife Estates Scotland (WES) initiative aims to promote the best habitat and wildlife management practices, build recognition and raise standards through the introduction of an objective accreditation system .
The key aims of the initiative are to:
Promote best practice in wildlife and habitat management
Build information on species and their habitats, wildlife management, conservation projects and integration with other land uses to monitor continuous improvement
Use information to engage public and private stakeholders in encouraging best practice management for further maintenance of Scotland's biodiversity
It does so through the establishment of an objective accreditation system. This involves the close assessment of an estate and its management against the following criteria:
Commitment to best practice
Adoption of wildlife and habitat management plans that underpin best practice
Maintaining species and habitats records
Conservation and collaborative work
Integration with other land management activities (such as farming, forestry and tourism)
Social, economic and cultural aspects (such as employment, community engagement and communications)
Accreditation is based on the combined score achieved for each of these sections, a qualitative assessment of management and site visits, all of which are conducted by an objective, external assessor. Read more about the benefits of accreditation and download the forms required to get started.
You can read more information about WES through the following links:
- WES: The guardians of wildlife and habitat
- Operation Methodology
- Aims, Objectives and Incentives
- Get involved!
- Breach Policy
- Non-compliance Policy
If you want to get in touch to discuss any aspect of Wildlife Estates Scotland or to talk about accreditation, please contact Nadia Flaherty.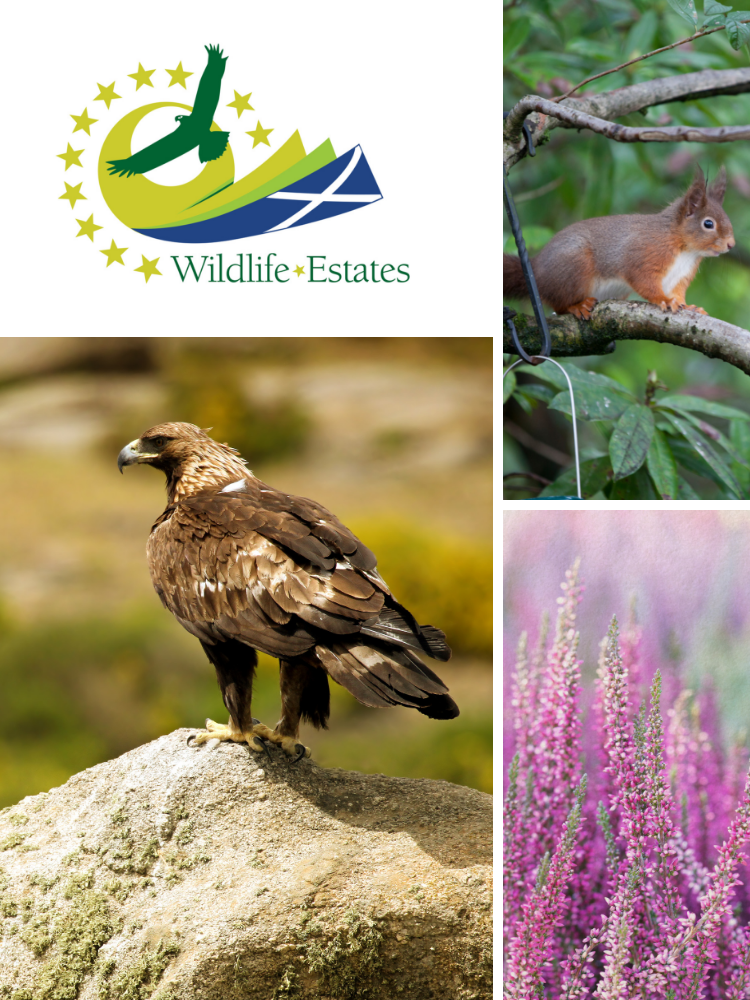 Follow WES on social media!

- @WildlifeEstatesScotland

- @WildlifeEstates

- @wildlifeestates_scotland